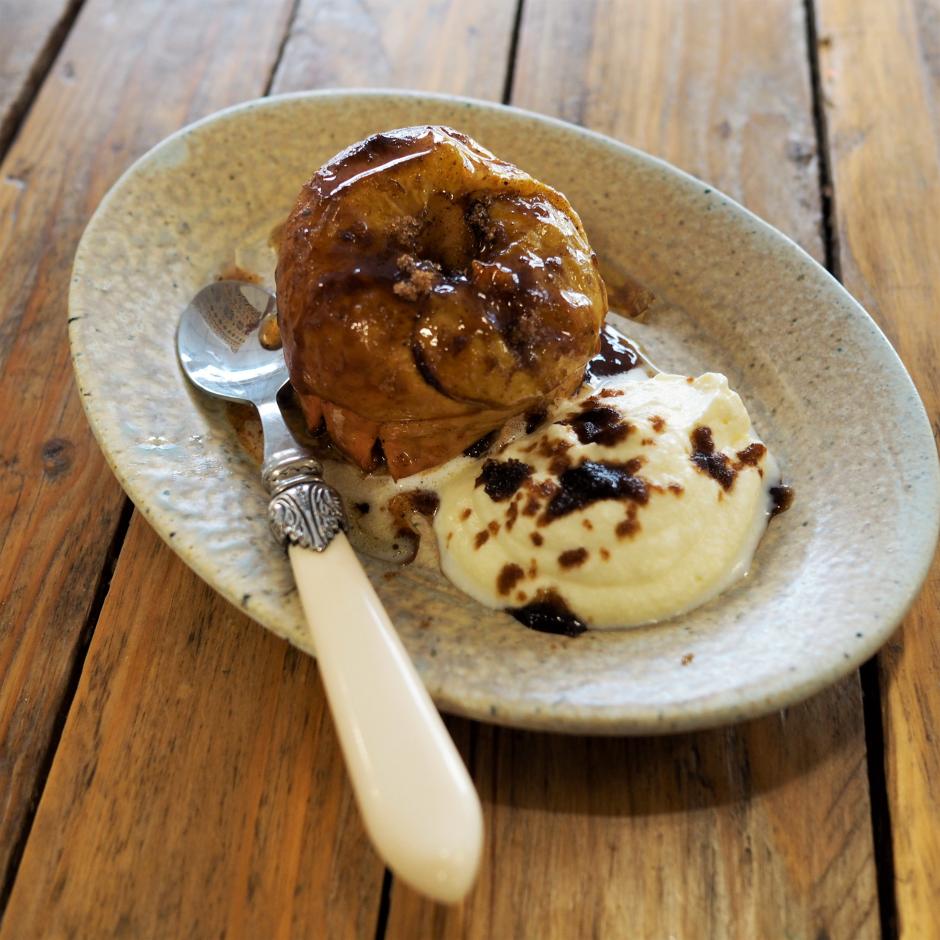 Serves 2
Ingredients:
2 nice, juicy ripe eating apples
1 dessert spoon caster sugar
1 dessert spoon soft brown sugar
A small pinch of ground cloves
A pinch of ground cinnamon
A pinch of ground nutmeg
1 dessert spoon of soft butter
Some softly whipped cream to serve
Method:
Pre heat an oven to 180ºC
Mix the sugars together with the spices in a small bowl. Set aside.
Cut the core out of the apple with an apple corer or a small knife, keeping the apple whole. Cut just through the skin of the apples (around the equator).
Take a dessert spoon of the sugar mix and set aside in a separate bowl. Mix the butter together with the remaining sugar mix. Stuff the butter sugar mix equally into the two cavities of the cored apples. Place the apples into an oven proof dish just big enough to hold the two apples snugly. Place in the oven and bake for 30-35 minutes (basting occasionally) until the apples are soft through when spiked  with a skewer.
Remove to a serving plate and serve with some runny or softly whipped cream or vanilla ice cream and a sprinkle of soft brown sugar.