SPECIAL GUEST
'SQUASH'ED VEGGIE SOUP

SQUASHED BUTTERNUT, CARROTS & SWEET POTATO… HOW ELSE WOULD WE FIT THEM ALL IN!
Guess what! Butternut squash, our 'special guest', is actually a fruit. What a clever disguise. The variety that we used has its roots (tee-hee) in Waltham, Massachusetts and our Australian cousins call it the butternut pumpkin. 
We'd like to see how they carve their jack o'lanterns out of them. 
Anyone brave enough to try? Send us a picture and you might win a C & S hoodie!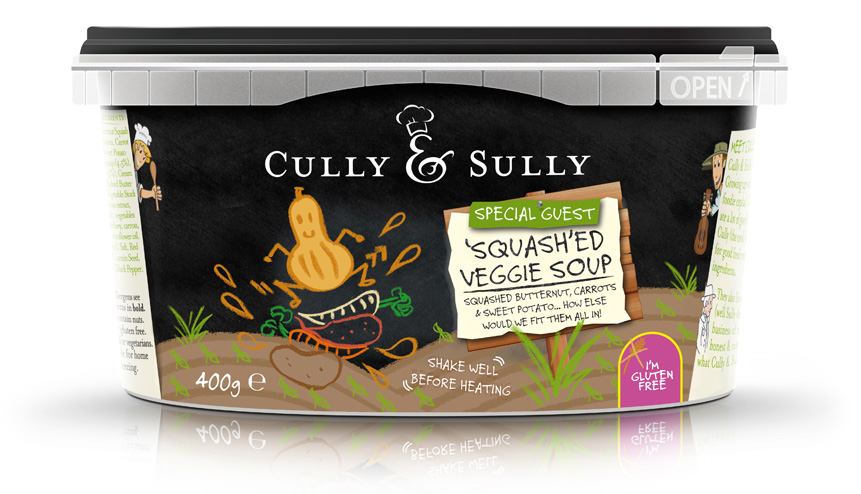 Cooking Instructions:
Microwave:
Remove lid and place loosely on the top of the tub. Heat at 800W for 2 minutes. Remove and stir. Put back in for a further 2 minutes. Leave to stand for 1 minute.
Cooker:
Pour contents into a saucepan, heat gently for 5 minutes stirring frequently but do not let it boil.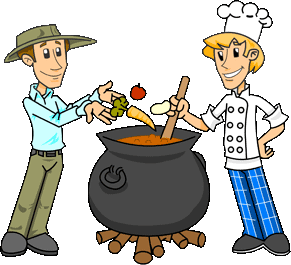 Ingredients:
Water, Butternut Squash (24%), Onion, Carrot (10%), Sweet Potato (6%), Parsnip (5%), Potato (5%), Cream (Milk), Salted Butter (Milk), Vegetable Stock (salt, yeast extract, rice flour, vegetables (onion, celery, carrots), sunflower oil, turmeric, parsley), Salt, Red Chilli, Cumin Seed, Ground Black Pepper.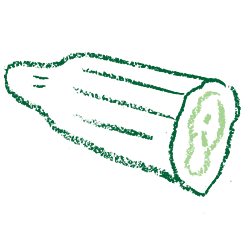 Serving Suggestion:
PRETEND YOU'RE DINING OUT: Dukkah (makes lots). Dry fry 225g of sesame seeds, 110g coriander seeds and 50g cumin seeds individually in a frying pan. Cool, add salt, pepper and 50g peeled roasted hazelnuts. Pulse in a food processor for a few seconds (it should be loose & grainy). Store in an airtight container.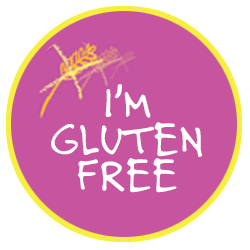 Allergy Advice
Gluten free.
Contains milk.
Contains celery.
May contain nuts.
Nutrition
per 100g
Energy kJ 221
Energy Kcal 53
Fat 3.1
Of which saturates 1.7
Carbohydrate 6.6
Of which sugars 4.2
Fibre 2.2
Protein 0.8
Salt 0.7