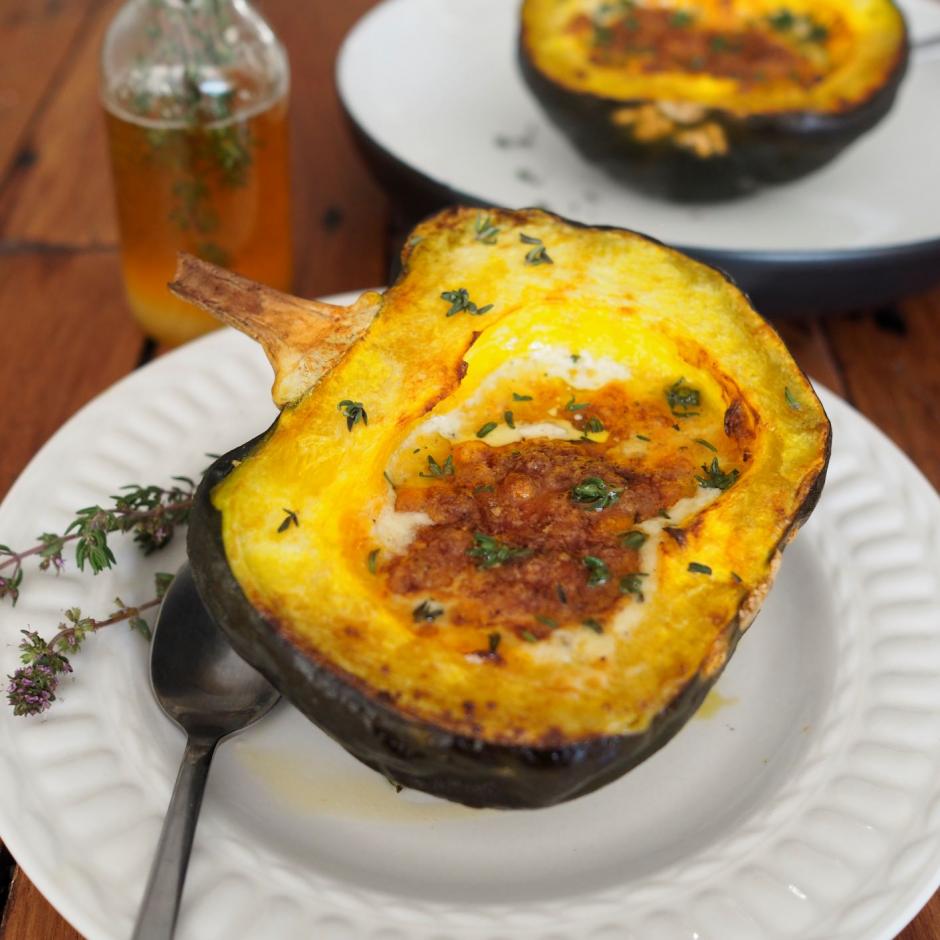 Ingredients:
 1 little gem squash (about 4-5 inches 10-12 cm diameter)
100g nice ripe Durrus cheese, rind removed and coarsely grated
A couple of sprigs of thyme, picked and roughly chopped
A pinch of salt and a twist of pepper
A little pinch of nutmeg
2 tablespoons of cream
A little pot of honey and a nice bushy thyme to serve
Method:
Pre heat an oven to 180ºC . Mix the grated cheese, nutmeg and chopped thyme together with a little salt and pepper. Cut the squash in half from top to bottom through the stalk. Scoop out the seeds (you can save these for another recipe), season with a little salt and pepper and fill the cavity with cheese mix.
Place on a tray in the oven and roast for 40-50 minutes until golden brown and the flesh of the squash is tender. Pot the honey in a little pot with a couple of bushy sprigs of thyme to use as little brushes. You can then brush on honey with the thyme sprigs as desired.
Serve with a lovely leafy salad dressed with pumpkin seed oil dressing and some warm crusty bread.