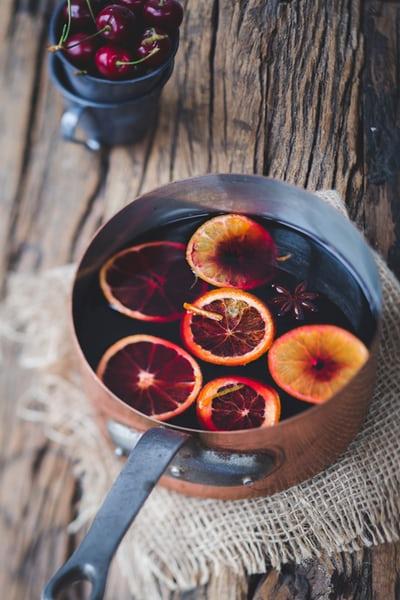 Mulled wine recipe:
For each bottle of good full bodied wine use;
1 stick of cinnamon (Whole)
7 cloves (Whole)
1 clementine, satsuma or tangerine (Sliced)
1/2 a lemon (Sliced)
2-4 tsps of sugar (to taste)
A nice glug of creme de cassis or similar (elderberry cordial is excellent)
Method:
Put all the ingredients in a pot together and heat but do not boil. Remove from the heat and allow to infuse for 15 minutes or so and serve. Reheat gently if necessary, but again never boil or even simmer, just bring back up to temperature and remove from the heat again.