A VERY
SUPERIOR FISH PIE

MADE WITH CHIVES & DILL
POLLOCK, HOT SMOKED SALMON & SMOKED HADDOCK WITH CREAMY MASHED SPUDS!
Fish is a fantastic source of protein. You may be thinking… So what's the big deal about protein? 
Well, protein was one of the first substances to be recognised as an essential part of living things. The word protein comes from the Greek word 'Proteus' which means 'primary'. 
One of the more important functions of protein is to maintain healthy bones.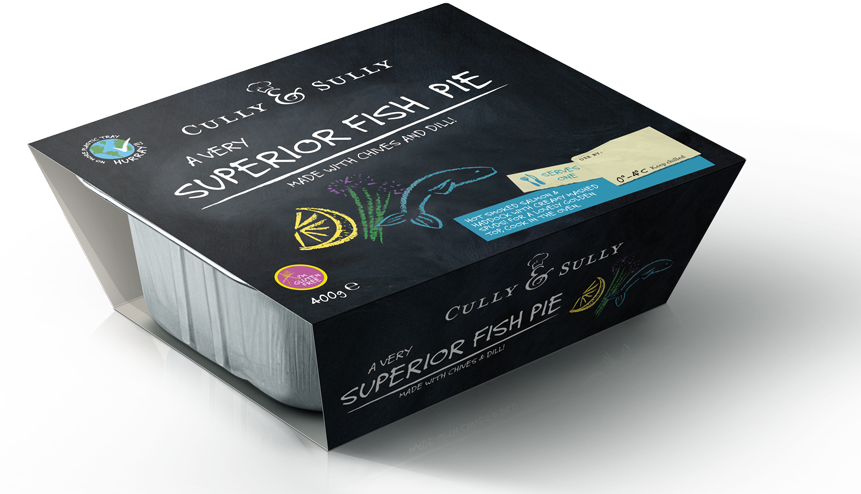 Story
Our pie combines two icons of Irish cooking; the finest quality fish and the ever present potato. The union is a magical one when enriched with cream and deepened with dill. Not surprisingly, fish pies, grand or simple, have always been welcomed to the tables, from the fishermen's to the grand country houses.
Serving Suggestion:
CULLY'S SIMPLE BUT GREAT SALAD DRESSING: 
In a jam jar, mix 3 tablespoons of extra virgin olive oil with 1 tablespoon of white wine vinegar. Add a pinch of salt, pepper & sugar, a little mustard and a crushed garlic clove. Just before eating, shake well and pour over some tasty salad greens. The best ingredients give the tastiest result.
Ingredients:
Potato (38%), Milk, Pollock (Fish) (12%), Smoked Salmon (7.5%) (Smoked Salmon (Fish), Salt, Brown Sugar), Smoked Haddock (6%) (Haddock (Fish), Salt), Onion, Double Cream (Milk), Butter (Milk), Single Cream (Milk), Water, Cornflour, Lemon Concentrate, Chives, Salt, White Pepper, Dill, Parsley.
SULLY'S COOKING INSTRUCTIONS:
For best results we strongly recommend cooking in the oven:
1. Cut film from top of container. 
2. Place in a pre-heated oven at 200c (gas mark 6) for approx. 30 minutes. 
3. If I'm at home,  I like to eat this with some of my mum's lettuce (her pride & joy!)

or if you're in a hurry you can microwave:

1. Cut film from top of container. 
2. Heat for approximately 5 minutes at 800w and stand for 2 minute. 

We do not recommend freezing but if you do, use within one month. Defrost fully before cooking.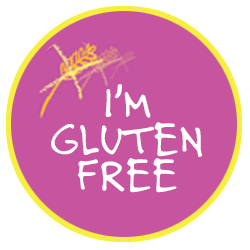 Allergy Advice
Gluten-free.
Contains milk.
Contains fish.
Not suitable for vegetarians.
May contain bones.
May Contain Traces of Nuts.
Nutrition
per 100g
Energy kJ 514
Energy Kcal 123
Fat 6.1
Of which saturates 3.9
Carbohydrate 5.5
Of which sugars 0.67
Fibre 1.4
Protein 10.9
Salt 0.51
Per Pack
per 400g Pack
Energy kJ 2055
Energy Kcal 491
Fat 24.4
Of which saturates 15.7
Carbohydrate 21.9
Of which sugars 2.67
Fibre 5.5
Protein 43.6
Salt 2.03