A VELVET
CREAMY TOMATO & BASIL SOUP

RECIPE (BORROWED) FROM CULLY'S MUM.
The tomato has origins tracing back to the early Aztecs around 700 A.D.
It was not until around the 16th century that Europeans were introduced to this fruit when the early explorers set sail.
The Europeans admired the tomato for its beauty, but believed that it was poisonous, as its appearance was similar to the wolf peach.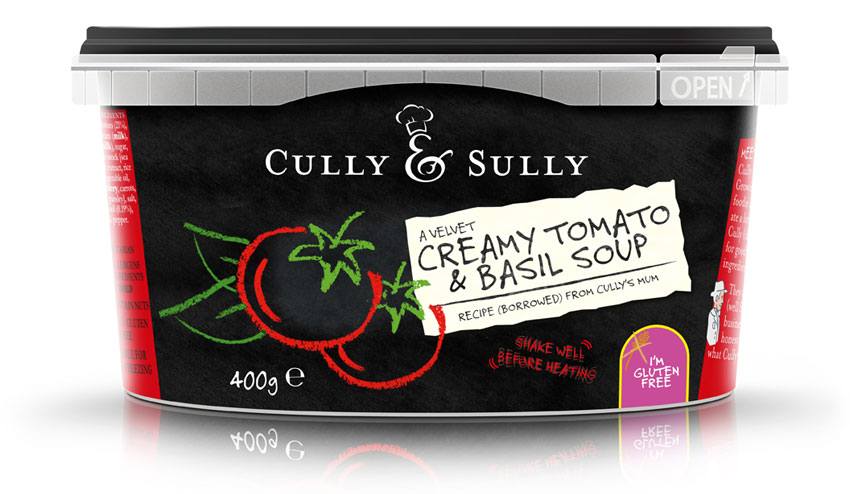 Cooking Instructions:
Microwave:
Remove lid and place loosely on the top of the tub. Heat at 800W for 2 minutes. Remove and stir. Put back in for a further 2 minutes. Leave to stand for 1 minute.
Cooker:
Pour into a pan, over a medium heat bring to the boil stirring occasionally.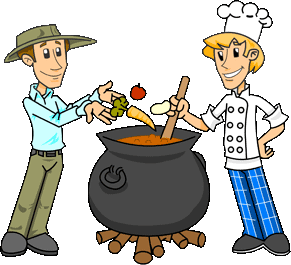 Ingredients:
Water, tomatoes (23%), onions, cream (milk), butter (milk), sugar, vegetable stock [salt, yeast extract, rice flour, vegetables [onions, celery, carrots, parsley], sunflower oil, turmeric], salt, fresh basil (0.2%), black pepper.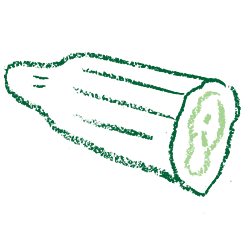 Serving Suggestion:
PRETEND YOU'RE DINING OUT: Add a vibrant coloured pesto to the soup. It's great fun bashing this together with a pestle & mortar. The trick is to have top notch ingredients. Blend 110g fresh basil, 150ml olive oil, 25g pine kernels and 2 garlic cloves together. Fold in 50g grated parmesan. Season with sea salt to taste.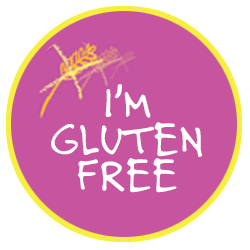 Allergy Advice
Gluten free.
Contains milk.
Contains celery.
May contain nuts.
Nutrition
per 100g
Energy kJ 246
Energy Kcal 59
Fat 3.9
Of which saturates 2.4
Carbohydrate 4.8
Of which sugars 4.0
Fibre 0.6
Protein 0.9
Salt 0.6