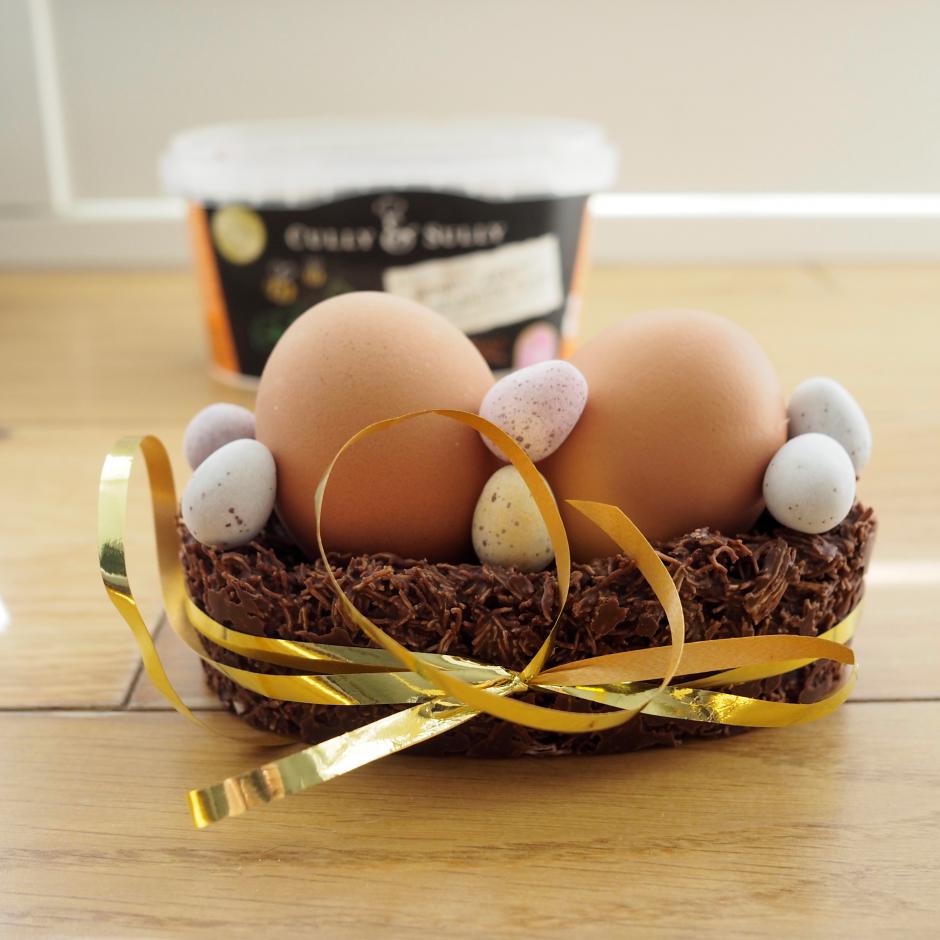 What you need:
100g chocolate
200g Shredded wheat
2 Cully and Sully 400g soup tubs (emptied, cleaned and dried)
What to do:
Melt the chcolate in a small bowl placed over some barely simmering water.
In a seperate bowl crush up the shredded wheat.
Once the chocolate is fully melted pour it over the shredded wheat and stir to combine.
Press the mix in to the two soup tubs adn using the back a spoon press down in to the centre of the tub to create the basket shape. Place in the fridge and leave to set for at least one hour.
Un mould and decorate with some ribbon and mini eggs.