A LOVELY
CHICKEN & HERB PIE

WITH MASHED SPUDS AND MUSHROOMS
CHICKEN, MUSHROOMS, CREAMY MASHED SPUDS & HERBS. YUM!
Did you know?
Chicken breast is very lean, even the brown meat has substantially less fat than trimmed beef… and the fat is less saturated! 
It is also a great source of B3 and Niacin. B3 is good for the nervous system, skin and helps to reduce tiredness and fatigue.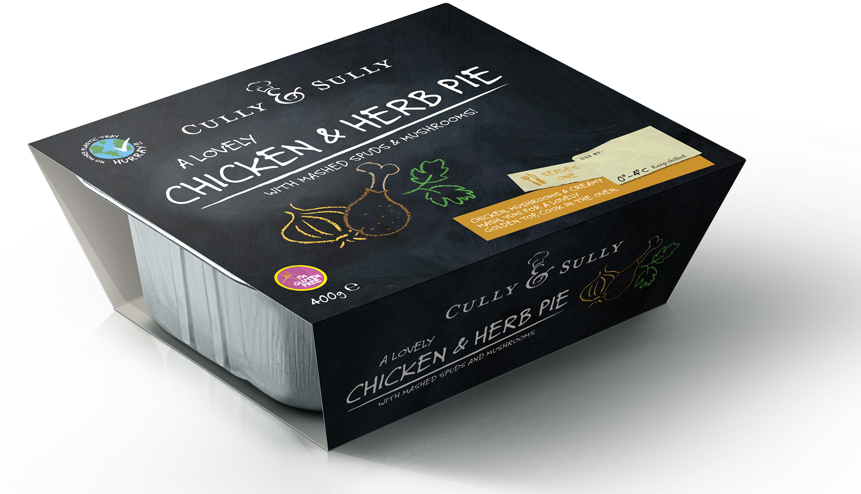 Story
The most impressive stuffed bird Cully & Sully have come across is a turkey. It was stuffed with a goose, chicken, pheasant, partridge, pigeon squab, Aylesbury duck, Barbary duck, poussin, guinea fowl, mallard and quail, with herb and fruit stuffing. I'm afraid we don't have a recipe for this on our website but if you try it, send us the recipe!
Serving Suggestion:
CULLY'S BUTTERED CABBAGE: To cook really tasty cabbage, cut it into strips by first quartering it and cutting out the stalk, then slice it across the grain. Now wash it and throw it straight into a saucepan with a knob of butter, salt and pepper. Cook on a high heat, stirring all the time until al dente. Serve immediately.
Ingredients:
Potato (34%), Chicken Breast Pieces (24%) (Chicken, Water, Cornflour), Water, Double Cream (Milk), Onion, Butter (Milk), Mushroom (3.1%), Single Cream (Milk), Cornflour, Chicken Stock (Chicken, Yeast Extract, Salt, Chicken Fat, Water, Lemon Juice Concentrate, Muscovado Sugar, Onion Powder, Leek Powder, Natural Black Pepper Flavouring, Sage Oil), Salt, Lemon Juice, Parsley (0.18%), Chives (0.14%), Garlic Puree, White Pepper, Black Pepper, Thyme (0.02%).
SULLY'S COOKING INSTRUCTIONS:
For best results we strongly recommend cooking in the oven:
1. Cut film from top of container.
2. Place in a pre-heated oven at 200c (gas mark 6) for approx. 30 minutes.
3. Do try with roast veggies, any combination you like. Toss with olive oil & seasoning and pop in a hot oven.
or if you're in a hurry you can microwave:
1. Cut film from top of container. 
2. Heat for approximately 5 minutes at 800w and stand for 1 minute.
We do not recommend freezing but if you do, use within one month. Defrost fully before cooking.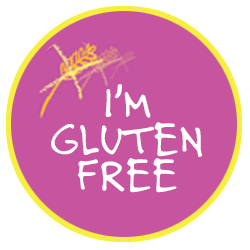 Allergy Advice
Gluten-free.
Contains milk.
May contain bones
May Contain Traces of Nuts.
Not suitable for vegetarians.
Nutrition
per 100g
Energy kJ 498
Energy Kcal 119
Fat 6.3
Of which saturates 4.2
Carbohydrate 8.5
Of which sugars 1.0
Fibre 0.8
Protein 10.8
Salt 0.61
Per Pack
per 400g Pack
Energy kJ 1991
Energy Kcal 476
Fat 25.1
Of which saturates 16.8
Carbohydrate 17.5
Of which sugars 4.3
Fibre 3.3
Protein 43.3
Salt 2.45